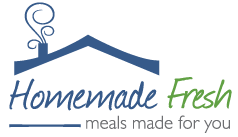 Serving the
Hendersonville Area
704.724.0485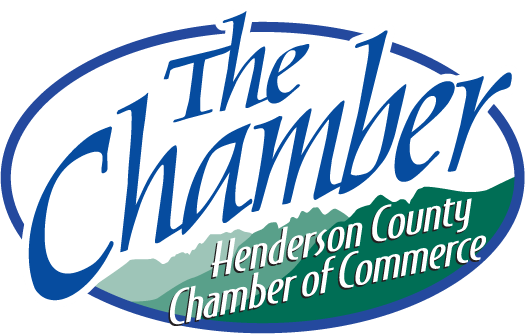 Homemade Fresh provides meal planning and preparation services for couples, singles and families of all sizes. All services and meals are personalized for each client based on a client assessment to determine needs, budget, tastes, preferences and dietary requirements. There are no standard menus.
Homemade Fresh, LLC is licensed and insured.
Meal Package Services
For meal package service, the chef prepares meals in the homes of clients. Similar to a housekeeping service, clients don't need to be home when the chef is working. Unlike a private chef who works daily for only one client, Homemade Fresh prepares meals for multiple clients on a weekly, bi-weekly, monthly, or as needed basis. In just one cooking session, the chef can prepare one or two week's worth of meals. Services include the following:
Initial Client Assessment
Each new client receives a free initial consultation to determine:
Food tastes and preferences for each family member

Dietary requirements

Meal plan preferences

Packaging and heating preferences

Service and scheduling details
Personalized Meal Planning
A personalized menu is designed for each client based on tastes, preferences and any dietary requirements. A client approves each meal plan prior to the cook date.
Grocery Shopping
I shop for ingredients to prepare your meals, focusing on the freshest meats and produce to prepare delicious and nutritious meals.
Meal Preparation with Mobile Kitchen Equipment
On your scheduled cooking day and time, I will arrive at your home with the groceries and equipment that I will need. My mobile kitchen includes pots, pans, bowls, cutting boards, utensils, etc. needed to prepare meals in your home. I use your major appliances, sink and countertops for preparation. You do not have to be home during the cooking session.
Packaging, Labeling and Instructions
Meals are packaged according to your serving size and reheating preferences. Then they are labeled and placed in your refrigerator or freezer depending upon the meal plan you choose. A variety of packaging and container options are available and will be discussed during the initial client assessment. Each meal will include complete storage and reheating instructions.
Clean Up
After the meals are prepared, packaged and stored, I will leave your kitchen as clean as it was when I arrived and remove the trash and recycling. I use non-toxic cleaners that are healthy for you and the environment. You'll come home to a clean kitchen and the wonderful aromas of homemade fresh meals.
No Stress, No Mess Event Services
Homemade Fresh provides no stress, no mess catering service for events such as those listed below. We can handle the meal planning, shopping, cooking, serving, and clean-up while you enjoy your guests. Full-service and partial-service catering is available, depending upon each client's needs.
Dinner parties

Casual parties with hors d'oeuvres

Bridal and baby showers

Meals for holidays or special occasions

Business events
Paired Food Tastings with Wine or Beer
Homemade Fresh paired tastings are perfect for a fun evening with friends. You'll learn how a variety of foods can be paired with different wines or beers for delectable combinations. All tastings are personalized based on the food and beverage preferences of you and your guests.
Homemade Fresh has partnered with local wine and beer purveyors to expertly pair and present their beverages to complement Homemade Fresh tapas. Whether you are a wine lover or a beer lover, Chef Lisa works with each client to design and present a deliciously paired menu for you and your guests.