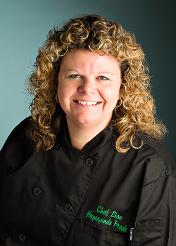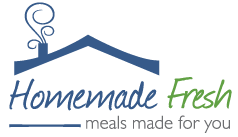 Serving the greater
Charlotte area
704.724.0485
I'm Lisa Woodie, owner and chef at Homemade Fresh. I started cooking in college because I didn't enjoy eating processed, unhealthy, tasteless convenience foods from the grocery store. And I was spending a lot of money on restaurant meals and take-out that usually didn't wow my taste buds either. Over the years I've used my creativity and adventurous palette to develop a recipe collection that focuses on homemade foods using lots of fresh and minimally processed ingredients. I've learned to put healthier spins on comfort foods I ate as a child. And I've branched out into a variety of foods from other cultures too.
I pride myself on being a great cook, not a gourmet chef. I am a former restaurant and catering business owner, and I've shared my passion for cooking with my friends and family throughout the years.
A few years ago, I joined a business that opened my eyes to the concept of wellness. Wellness encompasses many things, including what we put on and in our bodies. As society moves at a faster pace, convenience foods full of unhealthy, processed ingredients are becoming commonplace in grocery stores and restaurants. But just because you don't have the time or desire to plan and cook meals, you shouldn't have to rely on supermarket convenience foods and restaurants.
Homemade Fresh blends my passion for cooking with my goal to help people experience better overall wellness. Please visit the Services page to see what a difference Homemade Fresh can make for you.
Contact Me for Group Educational Presentations
I love sharing my Cooking Healthy Eating Fresh philosophy with others because it's not only better for you, it tastes better too! I provide educational presentations for business, civic and social groups on a variety of healthy eating topics, offering tips and strategies for more energy and wellness. Click here to see audience feedback on my presentations.